I am coming down the home stretch on getting my Bede BD-4C airplane ready for its airworthiness inspection. Over the last week, I have taken advantage of some unusually warm weather to wrap up quite a list of tasks:
Met with Clint (my A&P) to test run the engine with the cowling on. We also did a taxi test to confirm that the engine is running well and cooling properly, and the brakes work right. Everything was fine. Clint provided documentation that the engine complies with all FAA airworthiness directives (ADs).
I found eight more non-locking nuts and swapped them for lock nuts.
I sealed all of the holes in the firewall with 3M Fire Barrier Sealant.
I installed the N-number decals on the outside of the fuselage.
I installed the windshield with much help from Rich and Candy. 60 machine screws and lock nuts takes a lot of wrenching. Thanks Rich!
I installed the side windows with more help from Rich. 21 rivets in each. Thanks Rich (again)!
Candy used ProSeal to fill up gaps at the tips of the dorsal and ventral fins, around the tie down rings, and at the bottom corners of the windshield frame. Thanks Candy!
I used ProSeal to seal up the seam between the fuel "fin" and the right wing. It was seeping a bit of gas.
I fixed a leak in the right brake by removing one fitting, cleaning the threads, carefully adding a dot of silicone caulk to the threads (I sure don't want to plug up the brake line), and reinstalling the fitting.
I bonded the last two pieces of fuselage skins onto the airplane.
I installed several required decals, including "Experimental" near the doors, fuel type and quantity near the fuel filler caps, and labels on controls in the cabin ("Throttle" and "Mixture" and N-number, etc.)
Printed the pilot's operating handbook (POH) and put it into a pocket in the plane. The FAA requires the operating limitations, one of the chapters in my POH, to be in the airplane any time it flies.
Installed a pocket to hold the registration and the airworthiness certificate, two more items that the FAA requires to be in the airplane. I already have the registration so that is now in the airplane in the pocket.
I set the tachometer inside the EFIS to match the actual time on the engine since overhaul, about 124 hours.
Here are photos: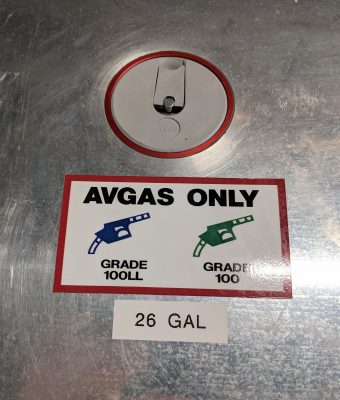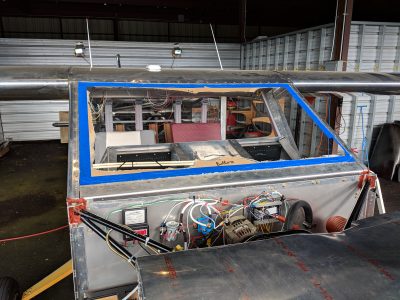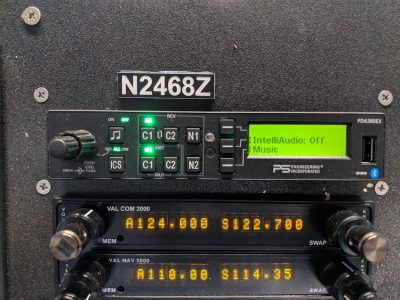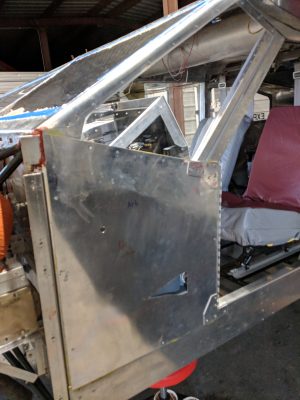 Only three tasks remain before I can have the DAR perform the airworthiness inspection:
Install and connect the static air ports (for measuring airspeed and altitude).
Install the compass.
Weigh the airplane and create a weight & balance document.