Have you ever wondered what happens when you spray paint something without thoroughly cleaning the metal first? You get to paint it again. When I painted the seat frames of my BD-4C airplane back on the 14th, I was hurrying to finish up in time for an evening commitment. Big mistake. Most of the paint adhered nicely but I have several spots that look like this.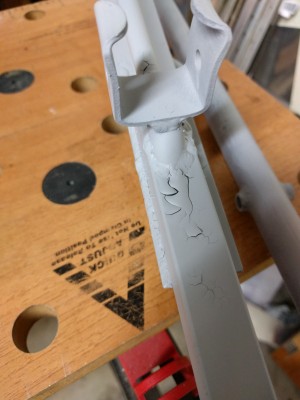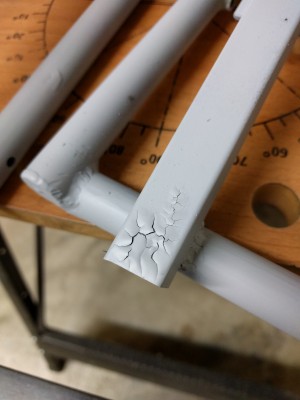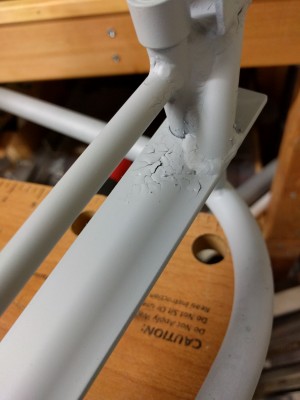 Ugh. I'll be cleaning off the paint and cleaning up the metal, like I should have done the first time around. Then I get to paint it again.
That'll teach me about hurrying through a job….