Internet TV—broadcasting live television over the internet instead of using radio broadcasts or the cable television infrastruction. Almost everybody has heard of it. Some people talk about it as the Next Big Thing in television. Many people figure that it will not happen for a long time for a wide range of business and technical reasons. Did you notice that a new player quietly entered the internet TV market this week?
Netflix posted New content to watch instantly on Wednesday,
Today we announced an agreement with Starz Play that adds around 1,000 choices that you can watch instantly today, and will add another 1,500 by the end of the year. Movies include "No Country for Old Men", "Ratatouille," "Pirates of the Caribbean: At World's End," "Superbad," and more. You can see all the newly available choices here.
If you click the "here" link, and look near the top, right corner, you will find "Live Starz TV Channel" quietly nestled in there. (Click on the images to see full-sized versions.)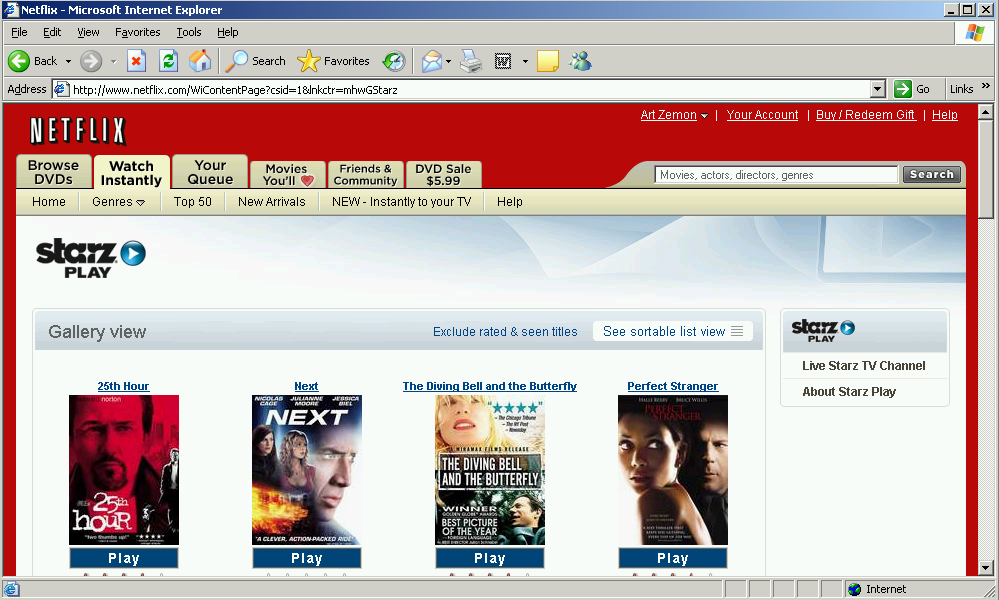 Click the "Live Starz TV Channel" link and, without any fanfare, you are watching a live Starz movie channel.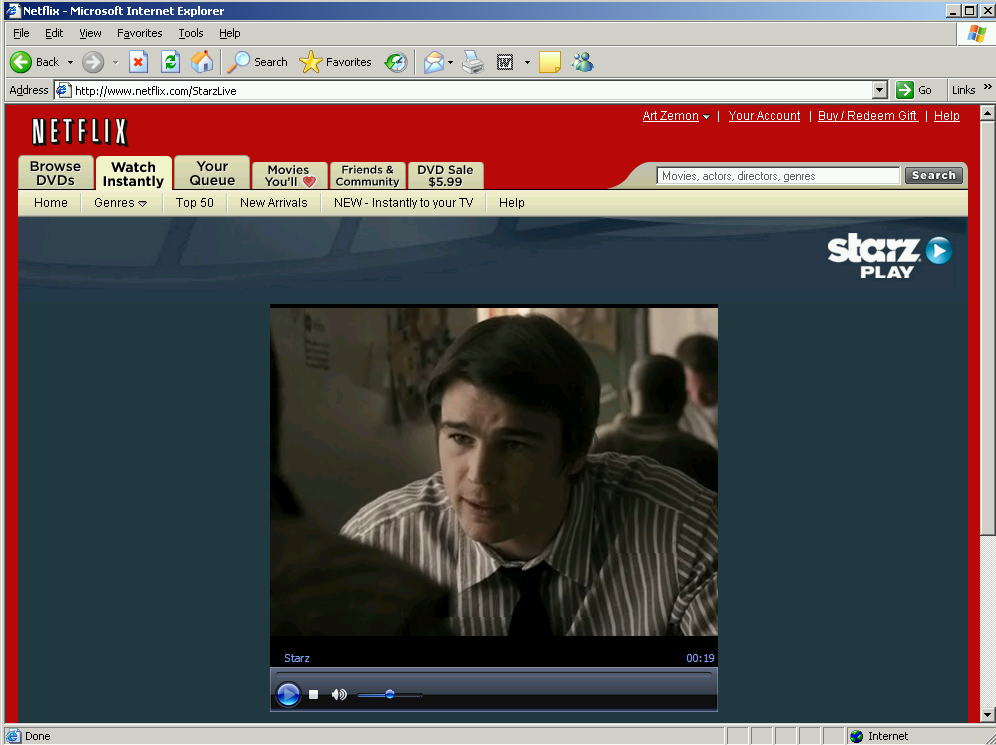 How long until Netflix offers more of the Starz, Encore and MoviePlex channels? How quickly will HBO, Showtime and the rest want pieces of the action? We have always known that Netflix was positioning itself to deliver movies over the internet. Now we can see that its goal is to deliver all TV content, not just movies. Netflix already has a solid subscriber base and delivery infrastructure. It looks like we consumers will soon have a third alternative to cable and satellite providers.