N2468Z, my Bede BD-4C, flew for the first time this afternoon 😀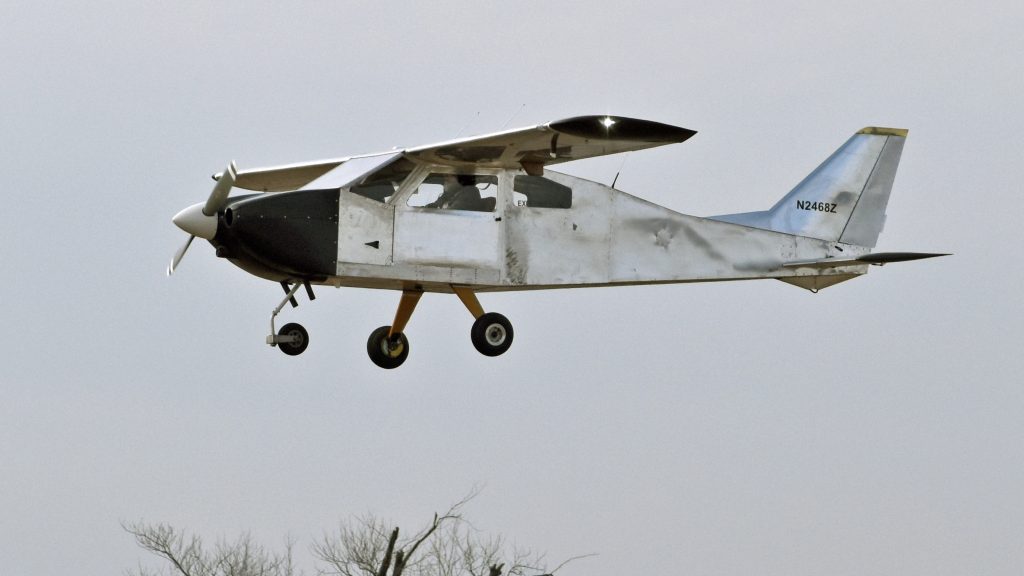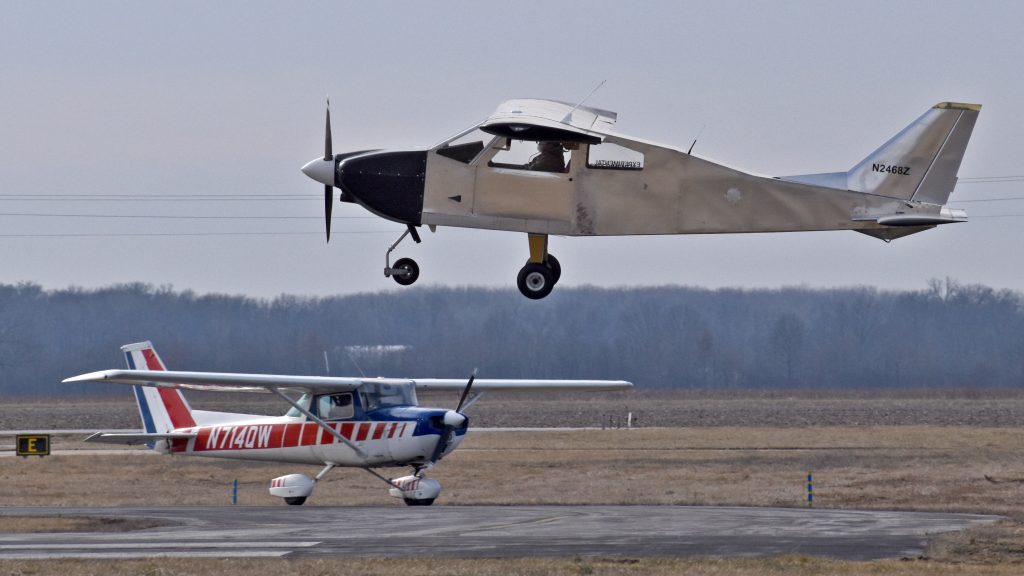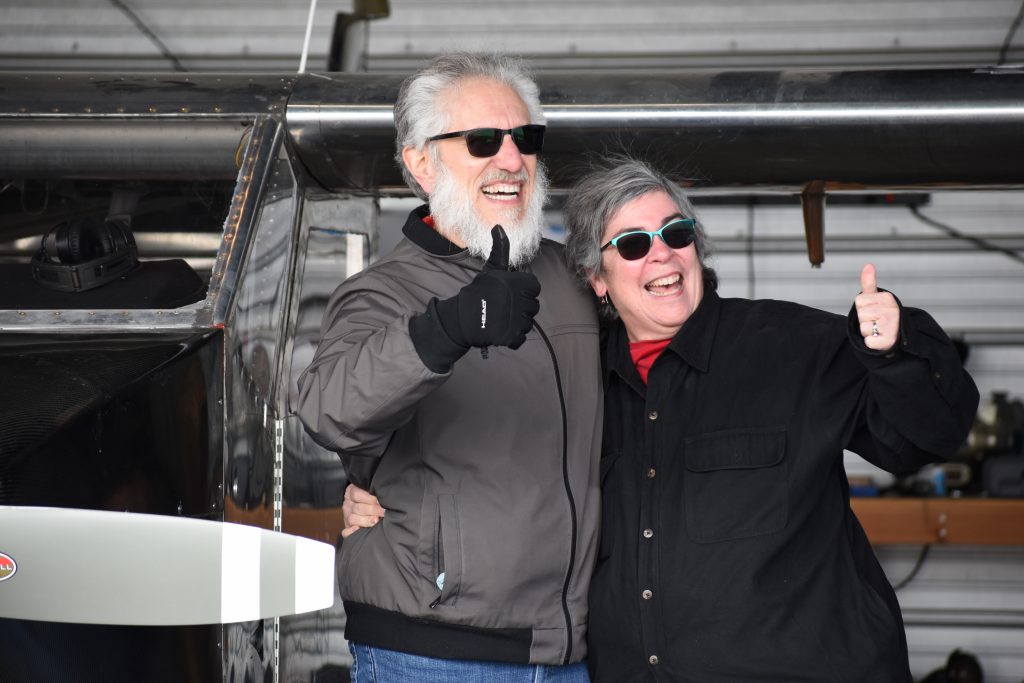 It's been a seven year journey!
My Bede BD-4C flew well. It is light on the controls and fairly leaped off the ground, what with being light weight (one person and half fuel) and having a cold day (dense air). The takeoff was a little squirrelly because I had a left crosswind and pretty much all of my fuel in the left wing but once I got that squared away, it was very responsive. I took three circuits around the field and made a no-flaps landing: 95 knots down final, 85 across the numbers, touched down about 500 feet later, and easily made the turn onto the taxiway at mid-runway, 1700 feet from the threshold.
Other than a recalcitrant propeller governor and one oil fitting that has a small leak, there were no squawks. I landed early because I could not control the RPM right; it was either at or above red line or slumping down around 1400 and trying to go lower. Once I get the prop governor fixed, I will be back in the air.
Bonus picture, courtesy of Google Earth: