I have reached an exciting point in the construction project of my Bede BD-4C airplane. Here is my project management board and you will see that the Before Inspection column is empty.

But, I received a copy of this charming email message.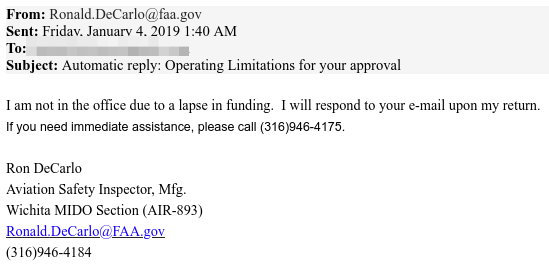 So I wait for Donald and Mitch and Nancy to get their acts together, so that our government will go back to providing the services that we are paying for.
I wonder if I can get a partial refund of my taxes, for the period of time when I paid for service but did not receive it.