I was despairing of ever being able to say this but I can finally write that the baffling and plenum of my Bede BD-4C airplane are done. 😀 The saga began back in the spring with Rich taking point. I picked up the job in September and wrote about the first couple of weeks of work in Baffling for Bede BD-4C with Lycoming IO-360. The plenum is the box over the top of the engine. Once air enters through the big holes behind the propeller, the only way that the air can leave is by flowing past the cooling find on the cylinders.
I started on the top with a flat piece of aluminum 0.025 inches thick and a piece of cardboard. Using relatively thin aluminum allowed me to easily bend and flex the metal to conform to the shape of the cowling. (You can click any, of  all, of the following photos to see them larger.)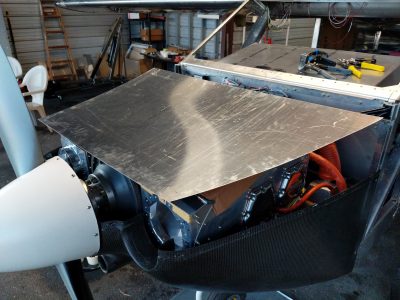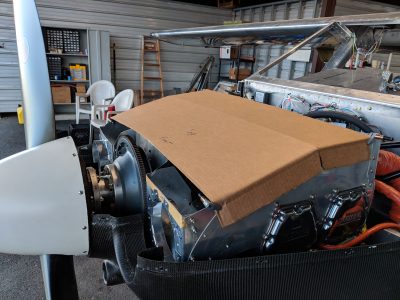 Once I had a cardboard template, I started to cut up my big sheet of aluminum. Here is the first test-fitting.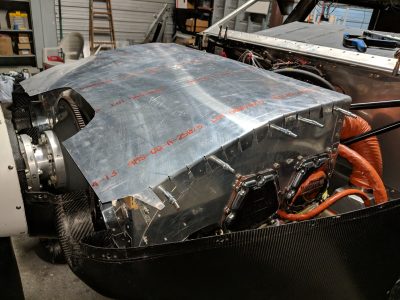 With the sides "right," I moved on to the front and the back. These were particularly challenging because neither one was straight.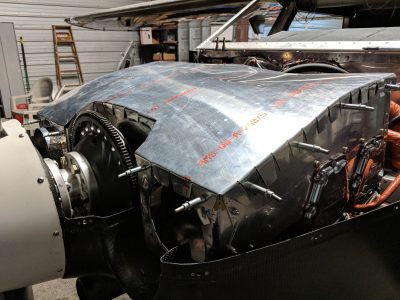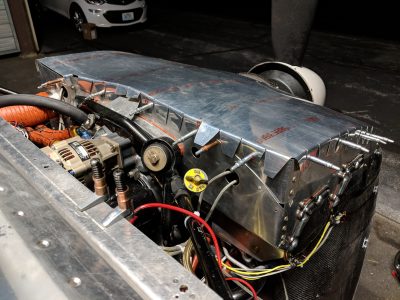 The back wall of the baffling had holes that needed to be filled. In this photo, you can see a hole on the left with a couple of spark plug wires running through it. To the right of that hole is another, left over from a previous engine installation, that serves no purpose in my airplane.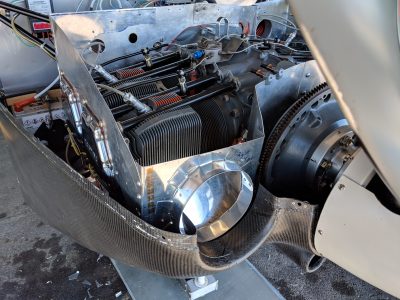 I got a special grommet for holding the spark plug wires and covered the rest of the hole with some fiberglass reinforced silicone baffling material. The extra hole got covered up with a scrap of aluminum.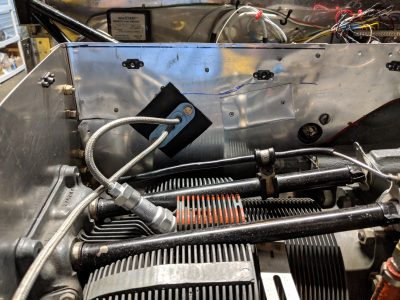 The left rear corner presented a problem opportunity because it is not flat; it bumps out backward because the #4 cylinder sits farther back, requiring a little more space.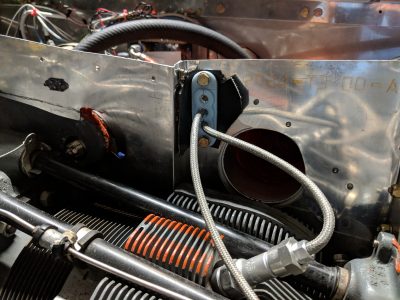 Once all of the metal work was done, I added silicone baffling material to seal up all of the little gaps between the plenum top and sides.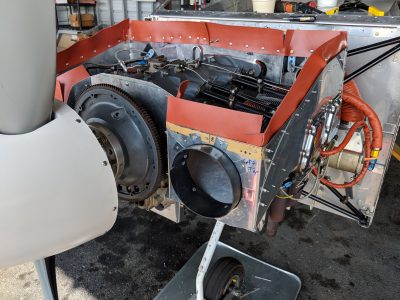 The plenum looks like this with the top installed.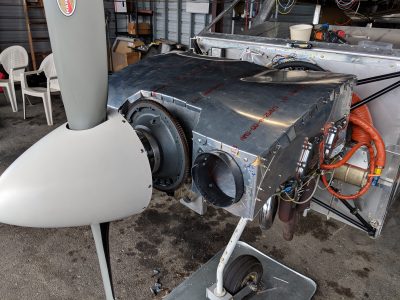 The cowling mates to the rings of black silicone baffling material, like this.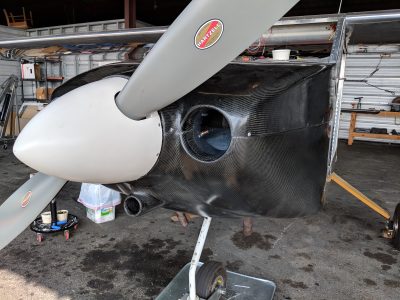 Next job: cabin heat