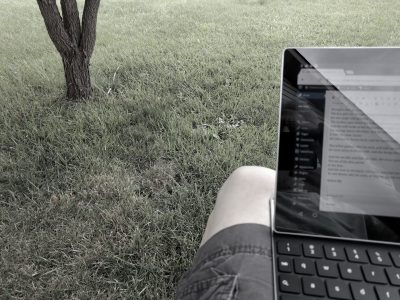 A year ago, my brother, Norman Robertson, died. I was so f—ing angry for so f—ing long that… that… that I still don't have words. Norman should have. Norman shouldn't have. It was all his fault. Still is. You see that, don't you? Thankfully, I am finally done with my anger even though my heart pounds as I type this and I have to remind myself to breathe.
Rain

Each storm-soaked flower has a beautiful eye.
And this is the voice of the stone-cold sky:
"Only boys keep their cheeks dry.
Only boys are afraid to cry.
Men thank God for their tears
Alone with the memory of their dead,
Alone with lost years."

Vachel Lindsay
Maybe I lied when I wrote that paragraph. Maybe I'm not quite done with my anger. But it was a white lie. Mostly I want to be done.
In truth: at least my anger isn't white hot any more. Now it is just a layer of white ash over coals of missing him.
Snowbanks North of the House

Those great sweeps of snow that stop suddenly six feed from the house…
Thoughts that go so far.
The boy gets out of high school and reads no more books;
the son stops calling home.
The mother puts down her rolling pin and makes no more bread.
And the wife looks at her husband one night at a party, and loves him no more.
The energy leaves the wine, and the minister falls leaving the church.
It will not come closer–
the one inside moves back, and the hands touch nothing, and are safe.

The father grieves for his son, and will not leave the room where the coffin stands.
He turns away from his wife, and she sleeps alone.

And the sea lifts and falls all night, the moon goes on through the unattached heavens alone.
The toe of the shoe pivots
in the dust…
And the man in the black coat turns, and goes back down the hill.
No one knows why he came, or why he turned away, and did not climb the hill.

Robert Bly
Norman and I always struggled with each other. It started when he was a baby and I was a brat and I refused to change his poopy diapers. As he grew, I did the mean older-brother shit (only a little bit of which I remember but Norman remembered it all).
As he grew, we found that we disagreed about many things. Our phone calls were usually hard, rarely full of laughter. Our visits weren't much better. We never gave up, though. We kept calling and kept inviting and kept visiting. Neither of us gave up our struggle to be family. I'm still not willing to give up.
Healing

I am not a mechanism, an assembly of various sections.
And it is not because the mechanism is working wrongly, that I am ill.
I am ill because of wounds to the soul, to the deep emotional self
and the wonds to the soul take a long, long time, only time can help
and patience, and a certain difficult repentance,
long, difficult repentance, realisation of life's mistake, and the freeing oneself
from the endless repetition of the mistake
which mankind at large has chosen to sanctify.

D. H. Lawrence
Wouldn't it be nice if there was some mistake that someone made that could be undone that could be taken back that could return Norman to me and to his sons and to his wife and to the rest of the people who loved and depended on him?
Wouldn't it be nice if I could call him up, read this to him, and hear his voice once more.