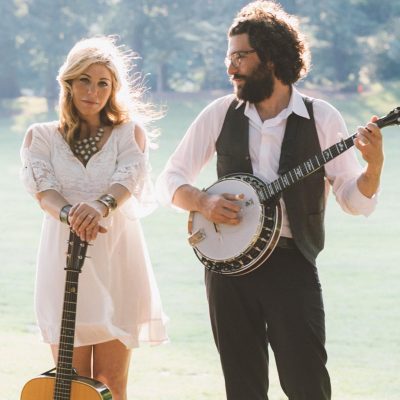 Who would have thought that you could blend bluegrass music and a Jewish soul to create an incredible Friday night sabbath service? Nefesh Mountain can, and did, at United Hebrew Congregation. Check out the video below.
(My apologies for the funky camera work; the computer that we use for encoding our live stream from the sanctuary camera "graced us" with a BSOD as the service started.)
Nefesh Mountain was our artist-in-residence for the weekend. In addition to the service on Friday night and a concert on Sunday, we were lucky enough to have a lunch 'n' learn with the whole band. This intimate hour included Q&A plus acoustic performances of several of their songs.
On the tech side of things,
I am pleasantly surprised at how well my Nexus 5X records audio and video, much better than I expected from a phone. Most of the video from Friday night came from the Nexus 5X.
My Pixel C tablet does pretty well with the audio but not so well on the video, more what I expected from a tablet. I shot the lunch 'n' learn with the Pixel C.
There isn't any free, easy-to-use, bug-free video editing software for Ubuntu. I was able to get done what I needed to do with PiTiVi but it took way too long and way too much effort.
Nefesh Mountain capped off the weekend with an open air concert on Sunday. I did not record this one but here is the video on United Hebrew's Ustream channel:

Live streaming video by Ustream
Enjoy the videos. This is one talented group of musicians!