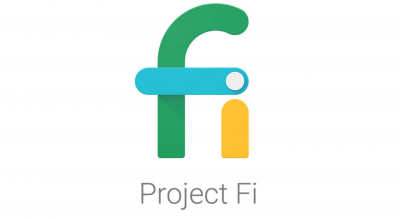 Today is my seventh day on Google's Project Fi, with a Nexus 5X. Here is what I have learned so far.
I switched from T-Mobile, which had been very good for me for the past three years here in St. Louis, MO. Coverage was fine. Customer service was fine (we signed up as a business). Data speeds were fine. Prices were OK. Overall, T-Mobile was less expensive and gave better voice and data service than Sprint, our previous carrier.
Project Fi has been wonderful. Voice calls sound great, whether they go over my home/office WiFi or the Sprint network or the T-Mobile network. You have to work pretty hard to figure out what the tech is doing behind the scenes. Google made it "just work."
Voice call coverage is better than either Sprint or T-Mobile offered me. Each had a couple of annoying holes near my home but, since the holes don't overlap and Fi seamlessly switches between the T-Mobile and the Sprint networks, I have not found a place without coverage since switching to Fi. Even better, I have excellent cellular service in my basement office, since I am on my WiFi network. Neither T-Mobile nor Sprint would reliably reach me via either voice or SMS.
Data speeds are fine. When I have tried to view photo galleries or listen to music, it has worked. Sometimes I have been on T-Mobile and sometimes on Sprint.
I love having my SMS messages integrated with Google Hangouts. When someone texts me, the Hangouts app on my computer gets the message and I can respond with a real keyboard. I received a photo via MMS the other day and loved being able to just click on it to view it on my desktop monitor instead of peering at it on my phone. Regardless of where I start a conversation, I can transition to any other device with Hangouts and everything is there, which allows me to move effortlessly between my computer and my phone and my tablet.
The first time someone called my cell phone and the Hangouts app on my computer made noise (I could have answered the voice call using Hangouts on the computer), it startled me. I turned that off.
So far, the only things that I have found to not work are:
No email-to-SMS gateway. You cannot send a short email message to a magic address and have it delivered to the phone as an SMS.
Automated notification SMS messages are not implemented, yet. My bank wanted to authenticate me to allow me to log into the website. I was not able to do that via SMS; I had to use a voice call.
Google Fi support has been amazing. I have used the chat several times and phone support once. Every call was answered reasonably quickly (no more than a few minutes of wait time) and the issue was resolved. Heck, I even called Fi support because I could not figure out how to get the 90 days of free Google Music that came with my phone… and the Fi support guy found the answer for me, instead of foisting me off to find Google Music or Nexus support or something.
Finally, I am loving that I will actually pay for the data that I use. I signed up for 2 GB @ $10 per GB. If I only use 1.3 GB, I will get a $7 credit on my account. And I can use roaming data, too, at the same price.
I had been paying $50 per month with T-Mobile; my Fi bill should be under $40.
Would I recommend Project Fi for everyone? Almost. It is in beta so some stuff may not work.
You have to be OK with a very limited set of phones: only the Nexus 6P, Nexus 5X, and Nexus 6.
You have to be OK with having your SMS messages 100% integrated with Google Hangouts.
You (obviously) have to be OK with Android instead of iOS.
But if you are good with the caveats, trying Google's Project Fi is kind of a no brainer. Porting a phone number from one carrier to another takes only a couple of minutes these days, so if you try Project Fi and don't like it, you can always switch back.