I finished the right wing aileron of my Bede BD-4C airplane tonight. Both ailerons and both flaps are now complete.
Here (again) are the flap and aileron for the left wing: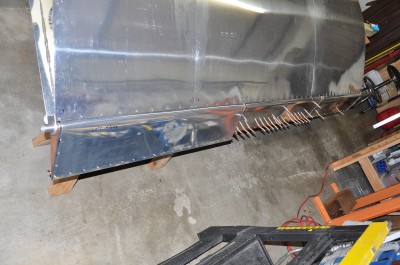 And here, in its debut appearance, are the flap and aileron for the right wing: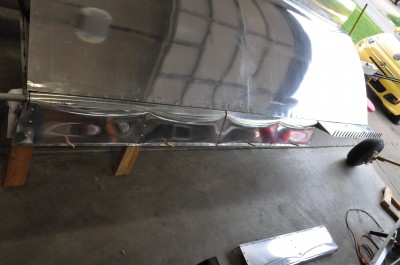 Eventually, there will be a lead counterweight attached to each aileron. This photo shows the bracket for one aileron.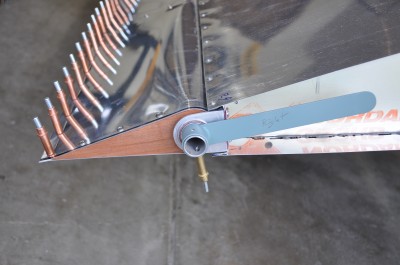 My Harbor Freight pneumatic rivet puller has started acting flaky. Rivet mandrels get stuck in it. It leaks air. Sometimes it won't even pull a rivet. I decided to replace it with a Sunex tool; it's got to be better than the one that I have. Once the new tool arrives, I will pull the clecoes and rivet the ailerons and flaps closed.