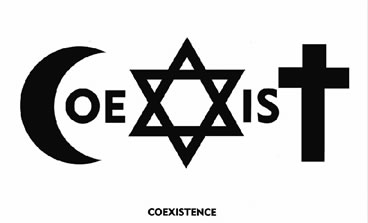 I was deeply disturbed by the hatred visible in Charlottesville. I was deeply disturbed to hear Donald Trump equivocate on opposition to neo-Nazis and racists. After Trump was elected, I remember having a conversation with a friend, in which I told him about my fears. I knew that Muslims would be killed, simply because of their faith. As a Jew living in America, for the first time in my life, I am afraid that I could be attacked simply because I am a Jew. I also expressed sadness that, in large part because of Trump's encouragement of violence, people will die.
Enough! Enough people have died. But even if more are killed, we will not yield.
We Will Not Yield: A Prayer After Charlottesville

Today,
I am neither Democrat nor Republican,
Neither left nor right nor center.
I am an American,
Born to a legacy of truth and justice,
Born to a legacy of freedom and equality.

Today, I am a patriot
Who will not yield this nation to hate.
Not to neo-Nazis.
Not to thugs self-styled as militia.
Not to slogans or chants.
Not to gestures or flags.
Not to threats and not to violence.

Hate is hate,
Ugly and brutal,
And we will not yield.

Today,
I am Christian, Muslim and Jew,
Catholic, Buddist, Hindu and Sikh,
Atheist and agnostic.
I am Asian, Latino, Hispanic, African American,
White, Native American and multi-racial.
I am an immigrant, a child of the American Revolution,
A veteran and a soldier.
I work in the dark depth of the mines
And the high towers of Wall Street,
In the factories and the farms,
In our hospitals and strip malls.
I am gay, lesbian, straight, bi, trans,
Man, woman and gender-neutral.
I am young, old, blind and deaf,
Hearing and sighted,
Disabled,
Powerful and unafraid.

Truth is truth,
That all are created equal,
And we will not yield.

Today, I am an American,
A citizen of the United States,
A child of this great democracy,
A child of this wise republic,
Dedicated to liberty,
Dedicated to action.

We will not yield.

© 2017 Alden Solovy and tobendlight.com. All rights reserved.
I hope that you, in your own way, will act against hatred and violence. You may think that you cannot do much but you can, believe me. No act is too small, be it simply talking to friends about how you feel or writing an email or making a phone call. Silence is the real danger; don't be silent.
Pray as if everything depends on God
Act as if everything depends on you.