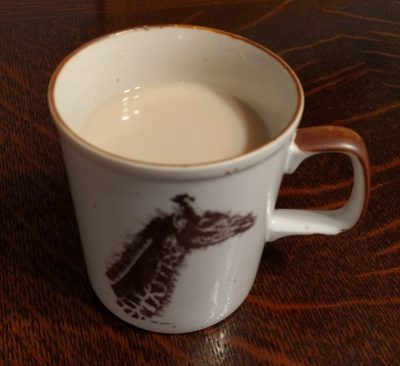 Mmmm mmmm good! I just brewed my first batch of made-from-scratch chai tea.  Here is my recipe:
2-3 green cardamom pods
1 inch cinnamon stick
1 piece star anise
3 peppercorns
3 whole cloves
1/4 tsp coriander seeds
1/4 tsp fennel seeds
2-3 thin slices ginger root
3/4 cup water
Combine the dry ingredients in a mortar or bowl. Use a pestle or spoon to break open the pods and seeds; you don't need to crush everything to powder. Combine dry ingredients, ginger, and water in a pan. Bring to boil and simmer 2 minutes or more, until fragrant.
3/4 cup milk
1 1/2 tsp black tea leaves
Add milk and tea. Return to boil and simmer 1 minute. Remove from heat and steep 2 minutes. Strain into a mug. Add sweetener to taste (I like honey). Sit back and savor!
As an alternative, try omitting the milk and adding some lemon with your sweetener.