I have lost 32 pounds.

It took a year and I am very pleased. I used the Weight Watchers mobile app and self-discipline. I did not bother with the WW meetings.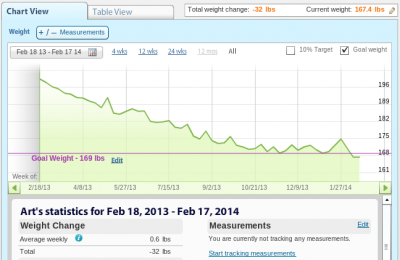 For the last few weeks, I have maintained my weight without following the WW program, just eating sensibly, so this morning I canceled my Weight Watchers subscription. What was the bump, a few weeks ago? That was my weight after returning from a week long cruise. What can I say?