I get to use some cool tools while building my Bede BD-4C airplane. The latest acquisition has been a Circular Hole Cutter. By adjusting the arm, I can cut a hole up to four inches in diameter. In these photos, I have it adjusted to cut a hole 1.5 inches in diameter.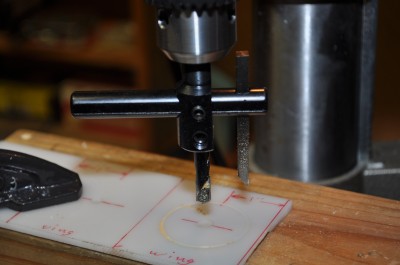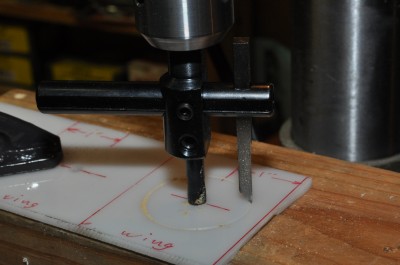 The instructions say that it is only to be used in a drill press at 500 RPM or slower. My drill press only goes down to 570 RPM (don't tell Candy) but I figured that that was close enough.
Of course, as a red blooded man, what I really want to do is chuck it up in my hand drill and turn it at 3000 RPM and see what happens.